Feeling stuck?
Trapped in The Possibility Gap™?
Then a session with The Professor is
just what you need to get moving again!
Book a "POSSIBILITY POWER HOUR" with me personally (on Skype or Phone, whichever you prefer).
A LOT can change in an hour, so no matter how hopeless you might feel right now I really want you to know that.
It's entirely possible within an hour to get yourself unstuck and moving forwards again and I'd be honoured to help you do it.

" I would highly recommend this guy – may be the turning point you require " Adrian Chase – Owner, Paper-Chase.biz
This is a genuine opportunity to work with me personally to help you bust through the things that are holding you back from making the change you want to make in your life and to start fulfilling your true potential.
Life is short and you deserve to be happy.  This investment in yourself today will give you a firm nudge in the right direction and you may never look back. In the past I've seen lives completely transform within only 7 days and, no matter what you might believe right now, that is possible for you too… and I'll share with you what you need to know.
If you're ready for an hour of transformation, grab your spot now!
Just fill in the form below, or email me via Contact page, and I'll get straight back to you with next availability and answer any questions you may have.
Need something more?
Then your best option right now is a 3 hour booking (spread across sessions to suit you and your situation) that will help you bridge The Possibility Gap™ and put a plan in place that will REALLY start moving things along for you and gain real momentum!
How much would it be worth to you to have a significant breakthrough?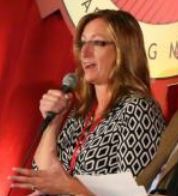 " Dave is like a chiropractor for Entrepreneurs "
Carol Wain – Author and Award-Winning Entrepreneur
Imagine being free from the things that are holding you back right now!
We'll meet over Skype or Phone at a time to suit you and together we'll take huge leaps forwards towards the life you REALLY want.
Book now to take advantage of availability.
Looking forward to working with you!
All best wishes,

" I was challenging  for one of my World titles and Dave supported me, we did some great training together… if you want to go to another level, you want to expand your business and grow and get there fast… he's your man "
Billy Schwer – International Motivational Speaker
Former World Light Welterweight Champion