Can You See What's Right in Front of You?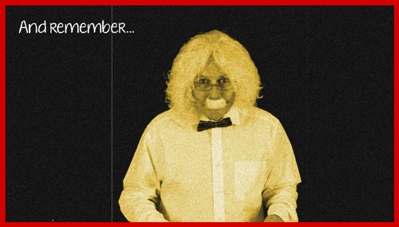 There's a great quote from T.S.Eliot which inspired me for this weeks show: "We shall not cease from exploration and the end of all our exploring will be to arrive where we started and know the place for the first time."
We've all done it haven't we – gone off in search of our keys, glasses etc. and at the end of all our searching come back to where we started and looked again 'with different eyes' and there they were all along!
Send out a Tweet!
Just click on the Tweet below to share it on Twitter:
It really makes you think, doesn't it.  How much time do we spend looking for answers outside ourselves, anywhere other than where we are, right here, right now?
The secret, I think, is to develop the habit of looking with new eyes, which really means a new way of thinking – or a new way of 'not thinking'!  Sometimes we over-analyse things and our thoughts can blind us to what is already there.
Finding space to rest, calm the mind and slow our thoughts can help us develop this new 'vision' to see things where we are in a new light.

[socialring]
Then we might be better able to see what's already right in front of us!
I'd love to hear from you, your thoughts on this episode, have you been struggling to find answers or solutions and got stuck in The Possibility Gap™?
Oh! …and how do you like the old professor?
So pop your thoughts in the comments below, you never know who else you might be helping by sharing.
With much appreciation – and remember… Anything's Possible!


Dave Smith – The Possibility Professor
Please ADD YOUR COMMENT or REPLY to any comments below: